About Dry Box Cold Storage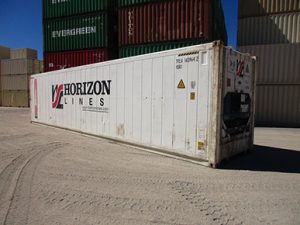 Established in 2007, by Kirk Vigre,  DRYBOX is the Northwest's leading supplier of portable storage containers to the secondary market, both for sale   and rent. here at DRYBOX, we have an extensive inventory that spans across the US as well as internationally. With a wide range of refrigerated containers available, we can help you find the right refrigerated shipping container to add to your fleet.
We were founded in Tacoma, WA, the hub of the Pacific Northwest and serves the western United States. Our Port of Tacoma location has allowed   DRYBOX to build strong relationships with the shipping container lines, container and leasing agencies. Our presence in Tacoma, Seattle, and Long   Beach, CA has allowed us to penetrate the Asian Refrigerated shipping container market. With representatives on the ground in locations such as Shanghai, China, Antwerp, and Rotterdam.  DRYBOX can resource some of largest pools of refrigerated shipping containers in the word.
WHAT SETS US APART?
We will be with you for every step of your reefers life.
Our experienced technicians will inspect your site, deliver your container, and help you start the unit. These refrigerated storage containers are a great alternative to outside cold storage facilities or the standard diesel reefer trailers.
We believe in quality
We only source high quality cold shipping containers. They are available in 10′, 20′, and 40 ' lengths and have an extra tall option. Our modifications are all to code and your add-ons are the of the highest standard.